Dental Implants in Fresno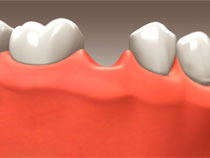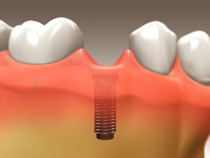 Fresno Smile Makeovers effectively performs dental implant restorations by affixing artificial teeth to implants whic are anchored within the jaw bone beneath your gum line. Once the anchor is surgically installed in the jawbone, additional bone and gum grow around the implant, firmly fixing it in place.
An artificial tooth is attached to the implant once the anchor has healed. The end result leaves you with a strong tooth that is almost identical to the rest of your natural teeth.
Please don't hesitate to
contact us
for additional information